About Us
Our Approach
First step is to listen to fully understand client needs.  Clients work with me to develop appropriate services to support their needs.  We collaborate to address priorities by focusing on short- and long-term issues and goals.  Suitable plans to tackle the issues and achieve the goals are developed for step by step implementation by our client.
The result is our clients grow their financial intelligience and results with professionally guided cost-effective coaching & training.
About Denise W. Grove, CPA, CGMA – Founder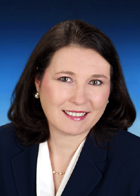 Denise is the Founder and CEO of CFO Support, Inc. | Grove Solutions, LLC providing business, philanthropic and personal solutions to organizations requiring expertise beyond their internal financial knowledge and resources. She has the heart of a teacher and is incredibly passionate about using her knowledge and hands-on experience to help her clients reach their goals.
CFO Support is a boutique consulting firm focusing on outsourced part-time services with a heavy emphasis on profitability, improved financial performance, cash flow improvement, budgeting and forecasting, reporting software selection & optimization, training, and financial statement understanding. Business owners, organization leaders, families and individuals who want to strengthen their financial knowledge and best practices are served.
A few certification and designations which Denise has earned are to better serve clients are:
Chartered Global Management Accountant (CGMA)
Active Certified Public Accountant (CPA)
Advanced Certified Profit First Professional
QuickBooks ProAdvisor
Live Plan Expert Advisor
Dave Ramsey Personal Financial Master Coach Trained
Prior to starting her own business in 1998, Denise held progressively responsible positions with 'Big Four' International Public Accounting firm KPMG, included her selection for a rotation in the New York City Executive Office collaborating on firm audit policy and procedure. Her career path led to strategic assignments with Fortune 500 publicly traded corporations such as Bank of America (C&S Bank), Delta Airlines (Northwest Airlines) and Hewlett-Packard. She's also worked with privately held organizations (business, non-profits, and foundations) including her Controller role in the Initial Public Offering (IPO) of Atlanta based CryoLife bio-medical company. Her experience is a fantastic broad-based blend to serve clients including start-up entrepreneurs.
Denise is very active in her profession and community serving in National, state and local volunteer positions over the decades with a focus toward improving financial literacy. She currently serves on the Georgia Society of CPAs (GSCPA) State Leadership Council and is immediate past chair of the Financial Literacy Task Force. She is an active volunteer with The Georgia Consortium for Personal Financial Literacy. She serves on the Finance Committee for the Auburn University Women's Philanthropy Board. Denise is a lifelong philanthropist with a very long track record of volunteer work across many organizations, believes in "leaving things better than they were found" and in her Delta Gamma sorority motto 'Do Good'.
Denise earned her Auburn University Bachelor of Science in Business Administration with an emphasis in Accounting from Raymond J. Harbert College of Business. A lifetime learning advocate, Denise enjoys learning and reading including maintaining her active CPA license with 40 or more hours of Continuing Professional Education each year. Denise was honored to be named the GSCPA  2012 Outstanding CPA in Industry Award Recipient from GSCPA, to represent the GSCPA as AICPA (American Institute of CPAs) Council Member in 2012-2013, and in the past served on the Editorial Board of the Journal of Accountancy, the profession's most prestigious publication.
While she's quite accomplished, she's also very approachable. People often describe her as a proactive listener, a great people person, an outstanding team player, excellent instructor and a thought leader. A practical problem solver, her talents include being able to explain in plain English complicated technical matters plus the "Why" behind the actions. She's technically proficient in Internal Control Process & Procedures, Microsoft Office, Cloud based solutions for Customer Relationship Management (CRM) and a variety of ERP and Accounting packages such as Oracle, MAS2000, MS Dynamics (Great Plains), Live Plan, and QuickBooks.
When Denise isn't busy working or volunteering, she enjoys spending time with her family & friends. Favorite pastimes include cooking (and eating), traveling, Auburn football tailgating, learning new subjects and long walks. A Georgia native, her husband and she live in the metro – Atlanta suburb of Sharpsburg, GA near her grandparents' former farms.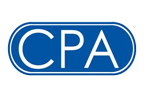 Professional & Community Activites
Grove Solutions |CFO Support, Inc. supports community and professional activities which further education, financial literacy, leadership development and lifelong learning.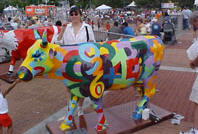 An avid CPA profession supporter, Denise serves leadership roles with the American Institute of CPA (AICPA) and the Georgia Society of CPAs (GSCPA). CFO Support, Inc. annually donates to the GSCPA Educational Foundation Scholarship fund to assist accounting students complete their education. Denise volunteers with community Financial Literacy programs and encouraged the GSCPA's "Cowculator" sponsorship for the Cow Parade Atlanta benefiting the American Cancer Society in addition to supporting the GSCPA and Auburn University student scholarship programs.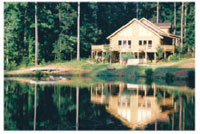 Denise believes in continuous lifetime learning and giving back to make our communities great for generations to come. Denise served in the past for over a decade as a volunteer Board Director, Strategic Planning Committee, Executive team member, V.P.- Chief Financial Officer and Fundraising events chair for a local metro-Atlanta are nature center. Denise was truly surprised and honored when the staff named her in 2001 as Volunteer of the Year.​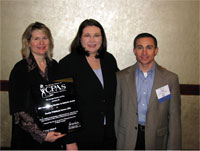 Denise, an active, long-time GSCPA Industry Section & Decision Makers Conference volunteer, Board, Leadership Council, Atlanta Chapter & State officer and Leadership Academy graduate was honored to receive the Georgia Society of CPA's 2012 Outstanding CPA in Industry award.