It's your business. Your profit should come first!
STAYING ACCOUNTABLE

Just like going to the gym and trying to lose weight, we all know what to do and how to do it, but the best works outs are overseen personal trainers. A Profit First Professional is your financial trainer. Use them!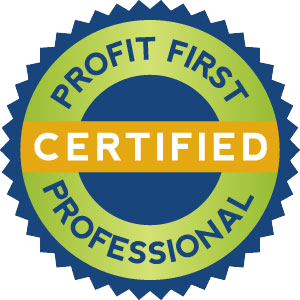 I am not your typical business & personal coach, CPA or Accountant. I am a Certified Profit First Professional. I guide entrepreneurs and small business owners to grow their businesses and cash results profitably.
What is a Profit First Professional? I am experienced and trained to guide businesses in their growth. But quite frankly, you should expect that from any business coach you work with. What makes me unique is that I am trained, certified and have hands on experience in guiding businesses to grow manage their cash flow and profitably.
I am certified in the Profit First method and have direct access to accountants, bookkeepers and other experts globally who are all trained on this method. Combined we have over 3,000 companies using the Profit First method in their business. What this means for you, is that I have or can immediately get the answer for any challenge you face in growing profitability.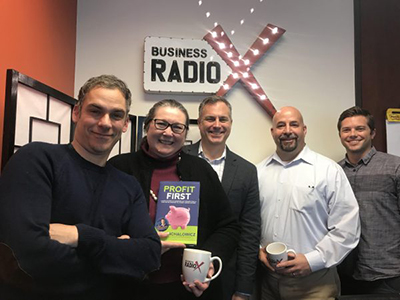 Not only do I coach Profit First, I live it. With a combination of direct hands-on experience increasing the profits for multiple businesses, access to profit specialists throughout the globe, and my partnership with the author of Profit First, Mike Michalowicz, means I have the strategies to make your business more profitable than it has ever been before. And I am ready to do it for you now.
Grove Solutions | CFO Support, Inc. utilizes the Profit First method of cash management. Our team is trained and certified by the Profit First Professionals organization to guide business owners and entrepreneurs in maximizing their profits and their employees' personal financial success. Best of all – we like to explain finance and accounting in plain English. Non-financial folks find our approach refreshing and helpful.
You should expect a business coach to have direct experience in navigating the challenges you are facing in your business. But how many coaches also drive your cash profitability as you surmount these challenges? That's what we do. We are a Profit First Certified firm.
Our firm is one of the select few nationwide which have achieved Certification in the Profit First cash flow management process. What does this mean for you? In addition to our coaching services, we will guide you with the methods to greatly increase the cash profitability of your business. Of course, we will guide you through other challenges you face – but you should expect that from any coach you hire. We also address the most important financial factor for any business – maximizing your cash and profit results!
Send us an email for the first two chapters of the book free. Then, when you are ready to take the next step – an assessment and profit strategy guide – we can schedule an appointment. This service will help you by the end of our discussion you will be well equipped to boost your cash profits results (fast).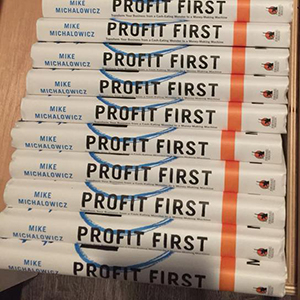 As they say, the proof is in the pudding. Email us for a free copy of the first two chapter of the book. It will help you decide & assess where you stand now, and give you actions that you can immediately use to grow your profits. These chapters are completely free! Why? Because we are confident you will be so impressed with the cash flow method you will want to immediately talk about what we can do for you to get started plus you will want to work with us going forward to help keep you on track.
To-do lists that require you to change your behavior have proven to be extremely ineffective. Our process puts "behavioral guardrails" in place that allow you to achieve your objectives by NOT changing yourself but working with your natural human nature! The result is fluid, comfortable growth and increased profits. Send us an email at info@CFO-Support.com for the first two chapters of the book sent via email and a complimentary 30 minute consulting session. No strings attached. Select the Coach with the Heart of a Teacher! No need to go it alone!
Profit First Resources
Download the Profit First Overview
Watch 5 ways to boost your profitability
Listen to Neil Bedwell and Andrew Osterday with Local Industries, Joe Pusz with THE PMO SQUAD, Denise W. Grove with CFO Support Inc./Grove Solutions, and Matt Lanford with InComm
Financial Coaching & Consulting
Speaking